Kenneth A. Savin – Microgravity as an Emerging tool
The International Space Station is a one-of-a-kind orbiting platform in low Earth orbit that can enable research and technology development not possible on Earth. Through this unique vantage point, and constant microgravity environment, the space station has supported many research experiments over its more than 20 years orbiting our planet. One of the areas that has brought tremendous promise and intrigue is through in-space production applications, wherein the space station can drive the design of new or enhanced products that may be sold on Earth and facilitate the development of a robust and sustainable market in space. This session will focus on products and approaches directed at the pharmaceutical industry.
Bernhard Hufenbach – Accelerating Industrial Innovation in Life Sciences and Biomanufacturing
The European Space Agency has been actively conducting research aboard the International Space Station (ISS) for more than 20 years. Since 2016, ESA has opened access to space-based laboratories such as the ISS Columbus Module to facilitate access to a broader range of stakeholders, allowing start-ups, SMEs and private industry at large to benefit from this unique opportunity.
The commercial ICE Cubes and Bioreactor Express Service provides an affordable fast-track solution to launch research and development projects to the ISS. Services-in-the-service such as the Kirara Protein Crystallisation and Space Pharma Facilities which interface with ICE Cubes allow for additional capabilities in researching drug discovery, design and delivery.
In 2022, ESA's Business in Space Growth Network (BSGN) will be launching the BSGN Life Sciences Accelerator in close collaboration with industrial partners from the biotech industry to boost commercial space-based research activities. The consortium is particularly experienced in biomanufacturing and can be expected to focus on processes related to the production of antibodies, therapeutic molecules and proteins, gene and cell therapy as well as vaccines.
Projects will be selected for acceleration and implementation in space and receive co-funding from the Accelerator Fund. Investors, sponsors, public actors and ESA are expected to form the Fund to provide sufficient financial support for the maturation and implementation of the projects.
ESA expects this new Life Sciences Accelerator to become a centre of excellence and point of entry for space-based research in Life Sciences in Europe, combining the unique expertise of experts in ESA and in the Life Sciences Industry to accelerate industrial innovation across Europe.
Read more about the other two webinars: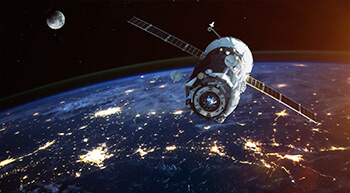 What makes microgravity an emerging tool?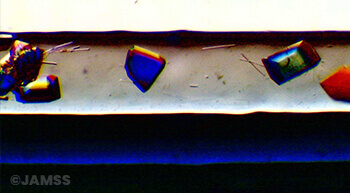 Applications and case studies